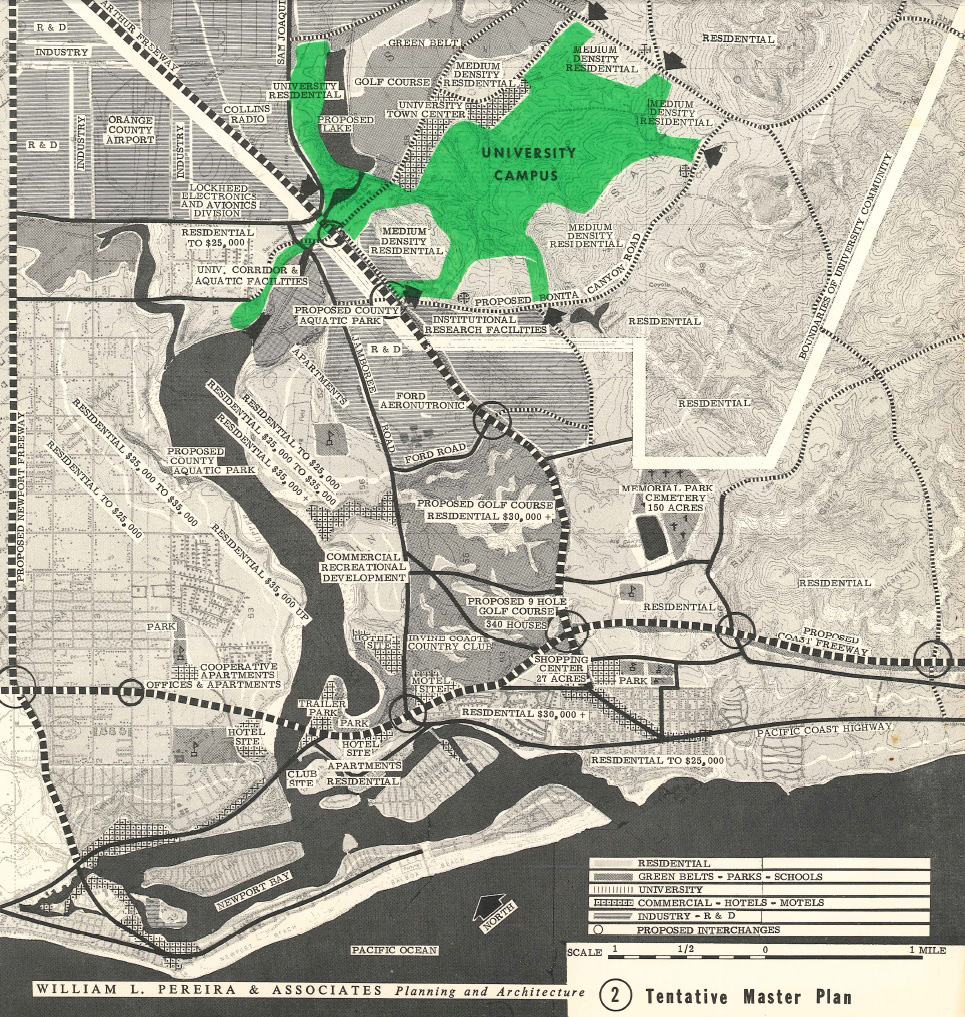 By Hal Moore
In 1960, the Irvine Company sold 1,000 acres of land to the University of California for $1 that would become the site of UC Irvine. The land was not the regents' first choice for the new campus. They preferred a plot on the slopes of Spyglass Hill [in Corona del Mar] that now includes the Pacific View Memorial Park cemetery.
Part of this parcel was leased to John Vibert, who planned to build a cemetery. When he heard that the university was interested in the land, he was concerned he would lose his lease. Joan Irvine Smith offered a trade for an equally nice spot on the ranch, but Vibert had no interest. Instead, he arranged for six bodies to be buried on the site in April 1959, thus securing his lease and changing the course of history.
In September 2014, while soaking in the mineral hot springs in Ouray, Colo., I struck up a conversation with a gentleman sitting next to me. His name was Roland Hinkson. When I mentioned I was from Irvine, he said, "Didn't the Irvine family give land to build some sort of USC campus there?" I then told him the history of the UC Irvine campus and its connection to Pacific View Memorial Park.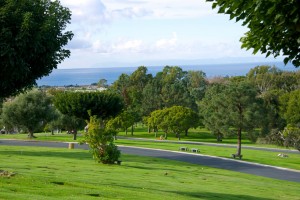 Amazingly, he went on to share that his parents, Agnes and Cecil Hinkson, were buried in that same cemetery. When his father died in 1959, Roland contacted the Rice Funeral Home to make arrangements, and they informed him of an opportunity to bury his father at no cost. Pacific View Memorial Park needed six bodies right away and offered to exhume Roland's mother so she could be laid to rest next to her husband in Corona del Mar.
Roland visited the site and said it looked like a "moonscape," completely barren, but had a wonderful view of the Pacific Ocean. He accepted the offer, completely unaware of the UC connection.
Who would have imagined that I'd meet such a pivotal person in UCI history in the hot springs of a remote little village high in the Colorado Rockies?
*Top image provided by William L. Pereira & Associates and AS-127, Promotional Publications 1959-1982, Special Collections & Archives, the UCI Libraries, Irvine, California. Bottom image provided by Hal Moore.