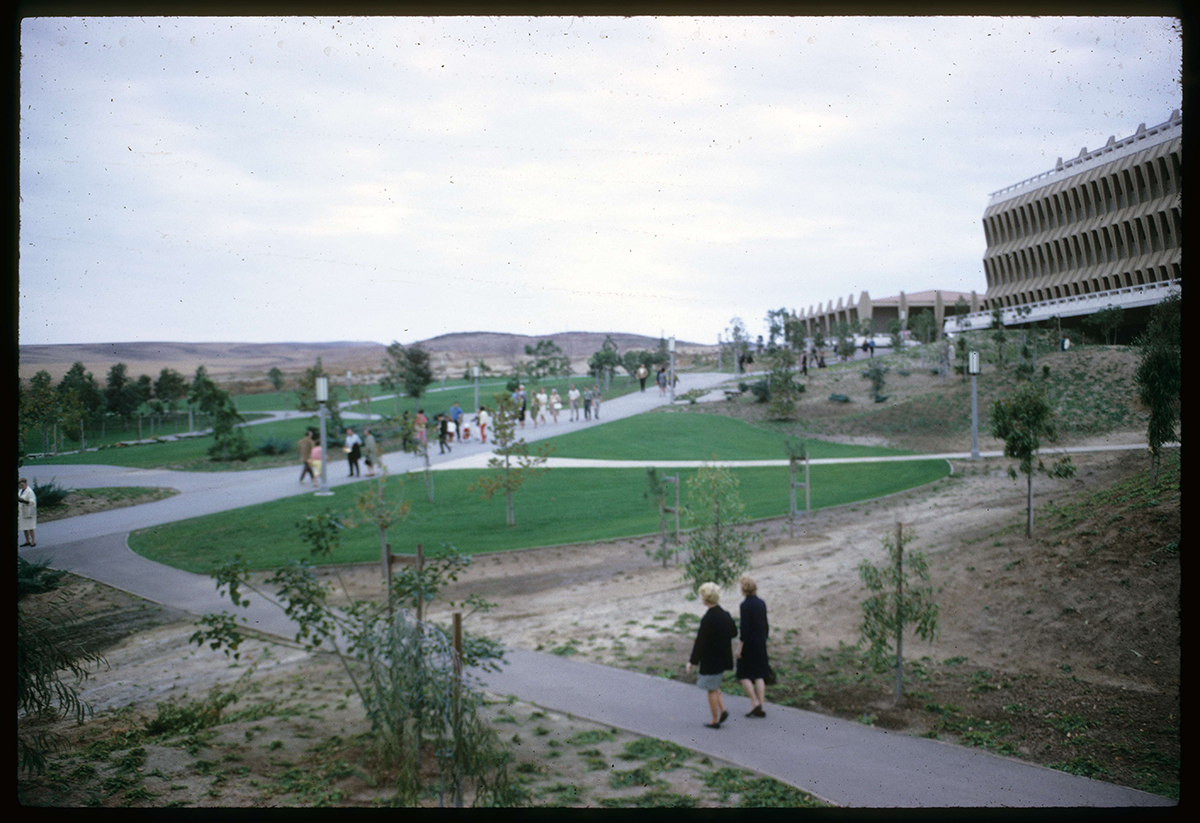 By Bunny Quartarano
In 1965, I attended the opening ceremonies for the newly established University of California, Irvine campus. I was 11 years old and a member of the Meraquas, a nationally recognized synchronized swim team in Orange County. I remember how exciting it was to walk the campus grounds and view the beautiful new buildings.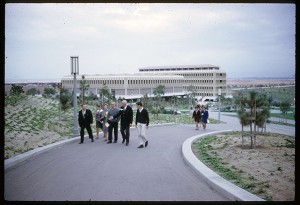 Nineteen years later, I was chatting with a friend who was an undergraduate and employee of UCI who inquired if I would be interested in a job at the School of Medicine. As they say, the rest is history. I completed my 28th year here on Nov. 14, 2014. I have experienced so much and have had the honor to work with seven deans in the School of Medicine. I have seen both the campus and the medical center go through significant changes, renovations and growth. It has been an amazing experience. I'm so glad I took my friend up on her offer.
*Images provided by AS-061. University Communications photographs. Special Collections & Archives, the UCI Libraries, Irvine, California.