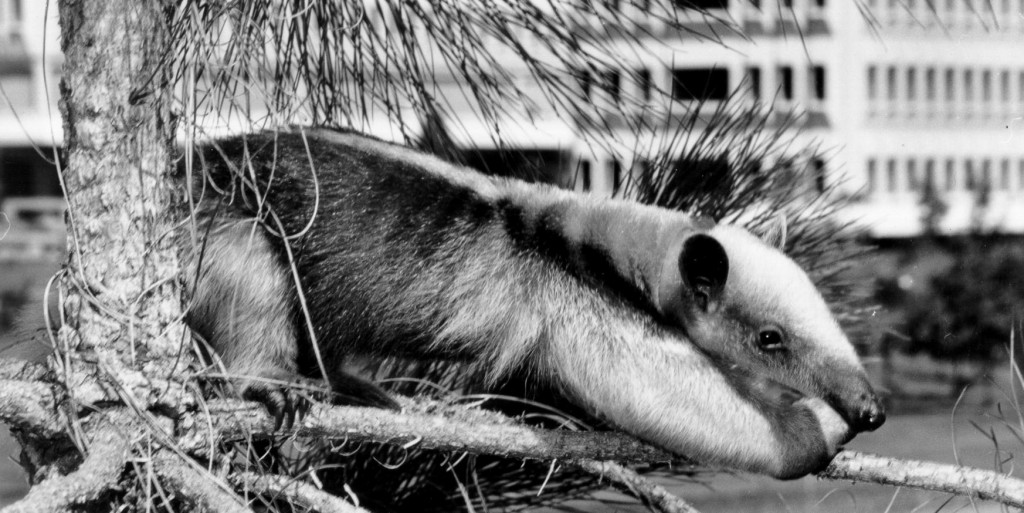 What: Oct. 4, 2015, marks 50 years since UC Irvine's first day of classes. In the months and years surrounding the milestone, UCI is hosting a series of celebratory activities. A special signature fete, the Festival of Discovery, taking place Oct. 3, 2015, will shine the brightest light possible on UCI, while offering a warm welcome to the Orange County community.
When: The official anniversary celebration began with UCI's 2014 Commencement festivities in June 2014, coinciding with the 50th anniversary of the campus site dedication. President Lyndon B. Johnson provided the keynote address at the 1964 dedication, an event attended by numerous state and UC dignitaries, as well as thousands of community well-wishers. The keynote at the June 14, 2014, commencement celebration – which took place at Angel Stadium of Anaheim – was provided by President Barack Obama. In addition to the Oct. 3, 2015, event, academic symposia, the UCI Medal Awards ceremony, Homecoming, Celebrate UCI, Lauds & Laurels and the annual staff appreciation picnic are among the many events that will mark the occasion. The celebration concludes with the June 2016 Commencement.
Who: The celebration aims to touch as wide an audience as possible, with due focus on the UCI family – alumni, students (and their parents), faculty, staff as well as community supporters.
Photo: AS-061. University Communications Photographs. Special Collections and Archives, The UC Irvine Libraries, Irvine, California.
Planning Committee
Chair
Thomas A. Parham
Vice Chancellor, Student Affairs
Strategic Communications
Ria Carlson
Associate Vice Chancellor
Janice Hopkins
Marketing Director
Cathy Lawhon
Senior Media Relations & Publications Director
John Mouledoux
Senior Director of Communications
Will Nagel
Communications Manager
UC Irvine Health
Pam Brashear
Account Manager, Marketing
John Murray
Media Relations Manager
Patrick Patterson
Marketing Director
Student Affairs
Kelly Carland
Special Events & Commencement Coordinator
Mark Deppe
Assistant Director, Student Government
Edgar Dormitorio
Chief of Staff
Brice Kikuchi
Budget Officer
Sandy Winslow Jones
Executive Director of Student Government
Rameen Talesh
Assistant Vice Chancellor and Dean of Students
UCI Alumni Association
Debbie Daniel
Alumni Board Representative
Jeff Minhas
Executive Director
Administrative & Business Services
Jeff Hutchison
Interim Chief of Police, UCI Police Department
Community & Government Relations
Kate Klimow
Assistant Vice Chancellor
Craig Reem
Public Affairs & Communications Director
City of Irvine
Liz Toomey
Community Leader
Office of the Chancellor
Angela Duby
Associate Director, CEO Roundtable
Bayard Veiller
Executive Communications Director
Office of the Provost & Executive Vice Chancellor
Herbert Killackey
Vice Provost for Academic Personnel
Athletics
Robby Ray
Assistant Athletic Director, Corporate Relations
University Advancement
Carolyn Canning-White
Executive Director of Development, Emerging Constituencies
Dan Montplaisir
Assistant Vice Chancellor, University Development
Amanda Sivgals
Associate Director of Special Event Strategy
Mitch Spann
Senior Director of Development
Jessie Steward
Director of Special Events
UCI Libraries
Audra Eagle Yun
Head of Special Collections & Archives
Faculty Representatives
Julia Lupton
English Professor
School of Humanities
James McGaugh
Neurobiology & Behavior Research Professor
Ayala School of Biological Sciences
UCI Extension
Zen Yieh
Marketing Account Executive
Office of Planning & Budget
Rich Lynch
Associate Vice Chancellor, Planning & Budget
UCI Foundation
Mark C. Kehke '83
Managing Director, DMB Pacific Ventures LLC
Thomas H. Nielsen
President, The Nielsen Company (Past Foundation Chair)
Thomas T. Tierney
President, Vitatech Nutritional Sciences, Inc. (Past Foundation Chair)