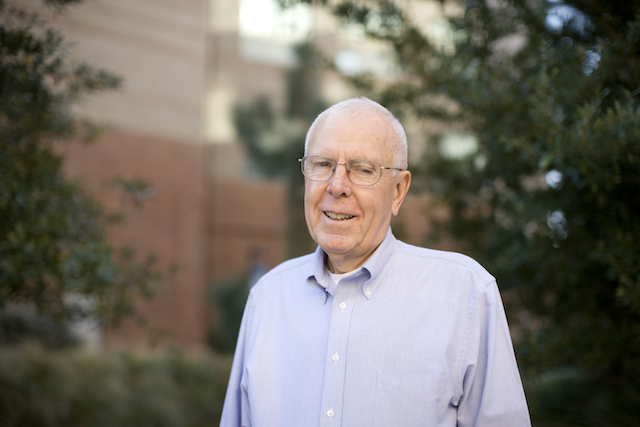 By Claudia White '89
Recently, I worked on creating my long-awaited library in my newly built custom home. As I unpacked boxes, many of which had been untouched for 10 years, I came across two great pieces of UCI memorabilia: my 1989 yearbook and a small binder.
The yearbook brought back so many wonderful memories – the hairstyles, the clothes and, most of all, the old faces that allowed me to reminisce about my time on campus. When my husband saw the binder, he asked what it was. It was my statistics notes and book that Dr. Robert "Bob" Newcomb made each social sciences statistics student develop and keep throughout the yearlong course.
The greatest advice he ever gave me was to take Newcomb for stats. At the time, it didn't occur to me that the man who told me this at orientation was talking about himself. The second-greatest piece of advice he gave me was to hold off on pursuing a doctorate because I was not ready. I was so upset and disappointed when he said that. I got accepted into a Ph.D. program but instead went to Pepperdine for my master's in psychology and eventually received my doctorate. He was so right. I was not ready.
Bob passed away last summer, and I remain heartbroken. Not only was he a brilliant scholar, instructor and mentor, he was my dear friend. Over the years, we would get together and have dinner or coffee.
It was not until his memorial that I realized he was the first person who made me feel at home in Orange County.
He may be gone, but he will never be forgotten.
*Photo: UC Irvine