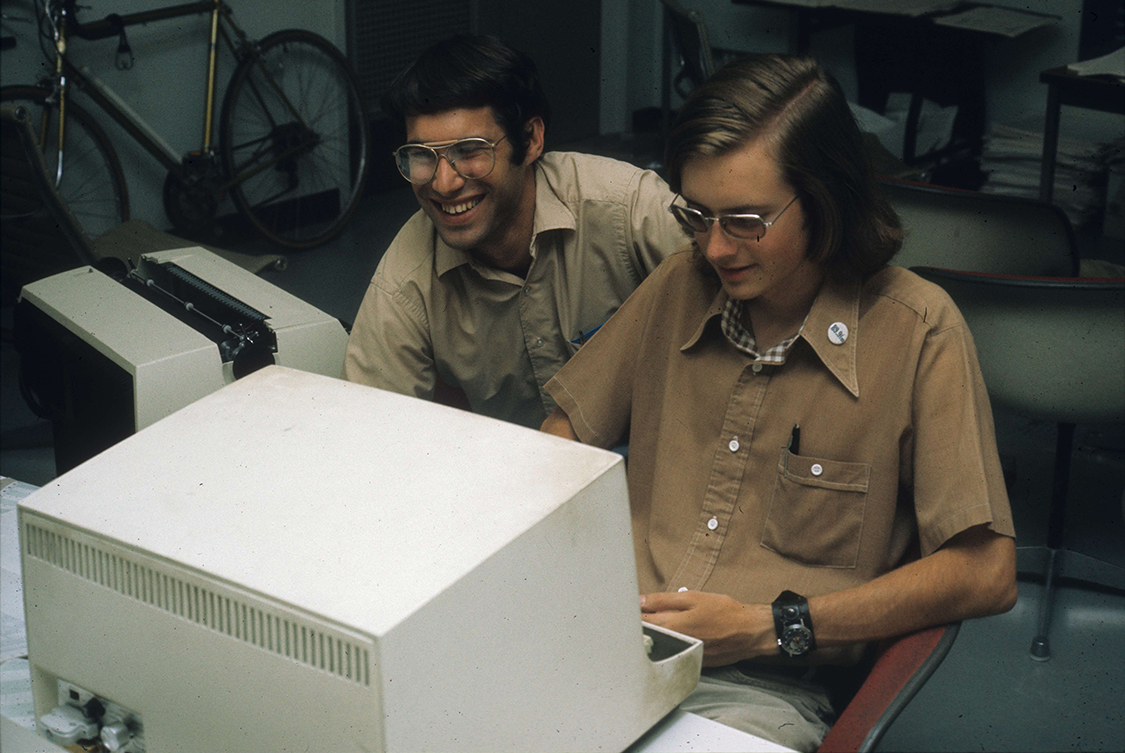 By Richard Levine '81
I had already received a bachelor's degree and secondary credential in math from UCLA and had been teaching for a few years when I got hooked on programming personal computers to create simulations for the classroom. Personal computing was an exciting new concept in the 1970s, and I decided to go to UC Irvine to get a degree in computer science.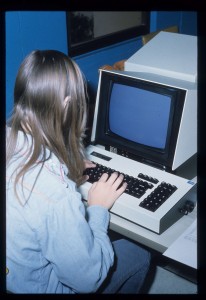 I needed a job to afford it, and Mattel Electronics was looking for programmers to work on games. I had always loved board games and had even developed a chess playing program on my computer. But in truth, I really had no idea what I was getting myself into. The hours I spent making video games at Mattel and in the computer lab at UCI provided many of my fondest memories.
My advice for students is to remember to have fun and take advantage of everything the campus and the surrounding community have to offer.
*Images provided by AS-061. University Communications photographs. Special Collections & Archives, the UCI Libraries, Irvine, California.