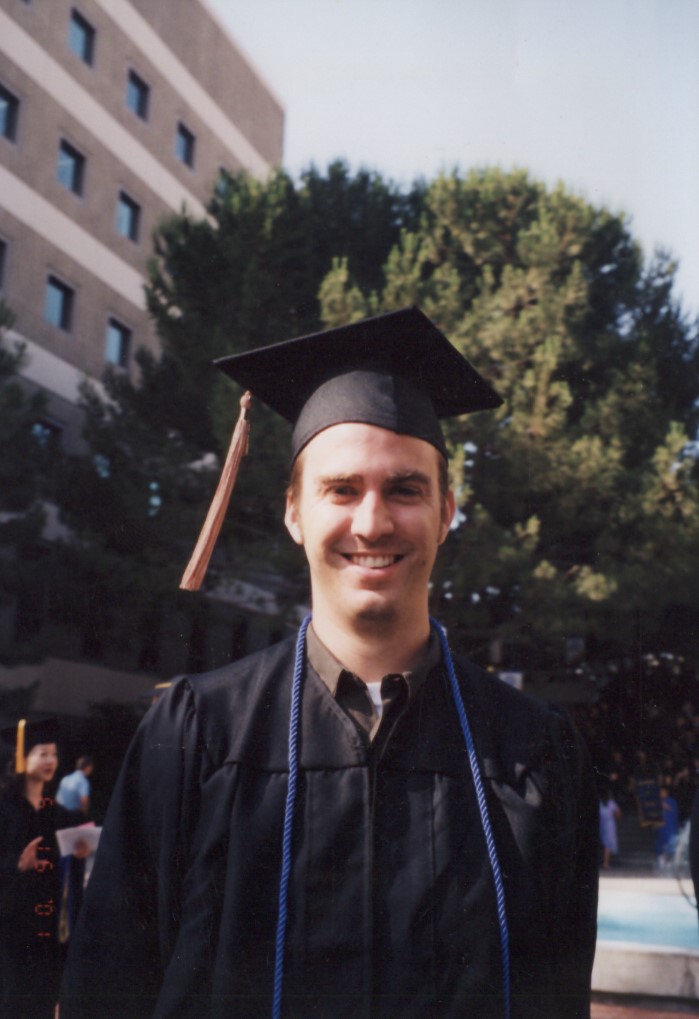 By Dennis Dierck '01
I arrived at UCI in 1996 and didn't leave until 2006. This time period included my undergraduate education, a bachelor's degree in psychology & social behavior, and my first job after college as a researcher working with Larry Jamner and Carol Whalen in the School of Social Ecology.
In my 10 years at UCI, I met and broke up with my first girlfriend, learned from respected professors, earned a prestigious degree, conducted high-quality research, learned to conduct myself as a professional, figured out what I wanted to do as a career, and met the woman who would become my wife and the mother of my child.
It's hard for me to pinpoint one memory that encompasses my time at UCI, because my time there was much too meaningful to be distilled into a single moment. Instead, UCI was literally the backdrop for what is perhaps the most important transition in my life. I came to UCI as a naive young man, and I left as a fully formed professional adult. I now work as a school psychologist with the Garden Grove Unified School District. I will always remember UCI fondly, and I am proud to say that I am an Anteater!
*Image provided by Dennis Dierck