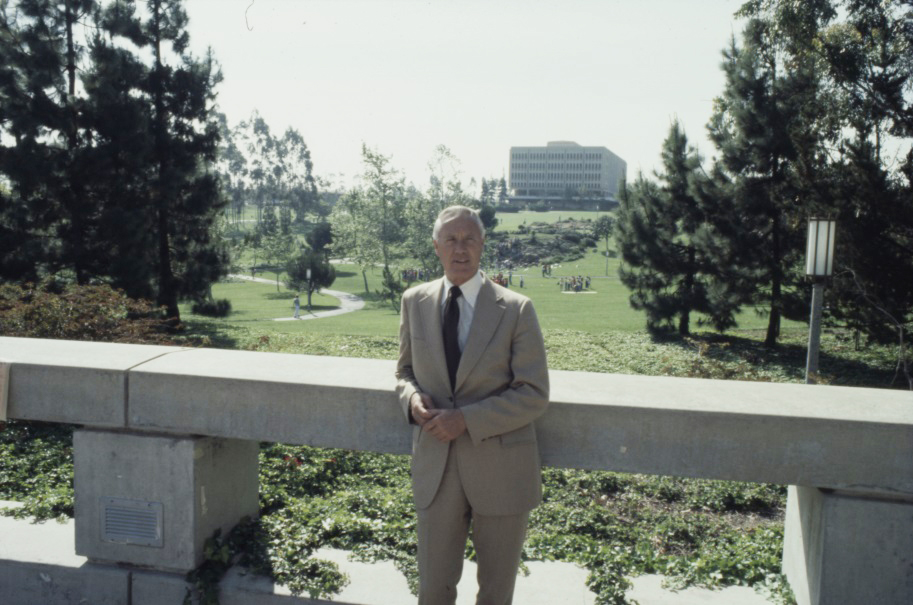 By Till K. Kahrs '79
I lived in Middle Earth for three years beginning in the fall of 1975 and often saw Dan Aldrich, the founding chancellor of UCI, walking around campus as I was going to various classes. He was a tall, imposing figure, so I generally avoided eye contact when I saw him walking by. I always suspected he might have heard about some of our late-night antics in the dorms.
The last time I saw Chancellor Dan, as he was often called, I was walking to a class in late 1978. He was walking briskly toward me, dressed impeccably in a suit. Just as I was ready to look downward to avoid eye contact, he bent over and picked up a piece of trash blowing around in the wind. Chancellor Dan smiled at me, and I smiled back. I'll never forget that moment. It clearly indicated to me what a classy guy he was and how much he truly loved UC Irvine.
*Image provided by AS-061. University Communications photographs. Special Collections & Archives, the UCI Libraries, Irvine, California.