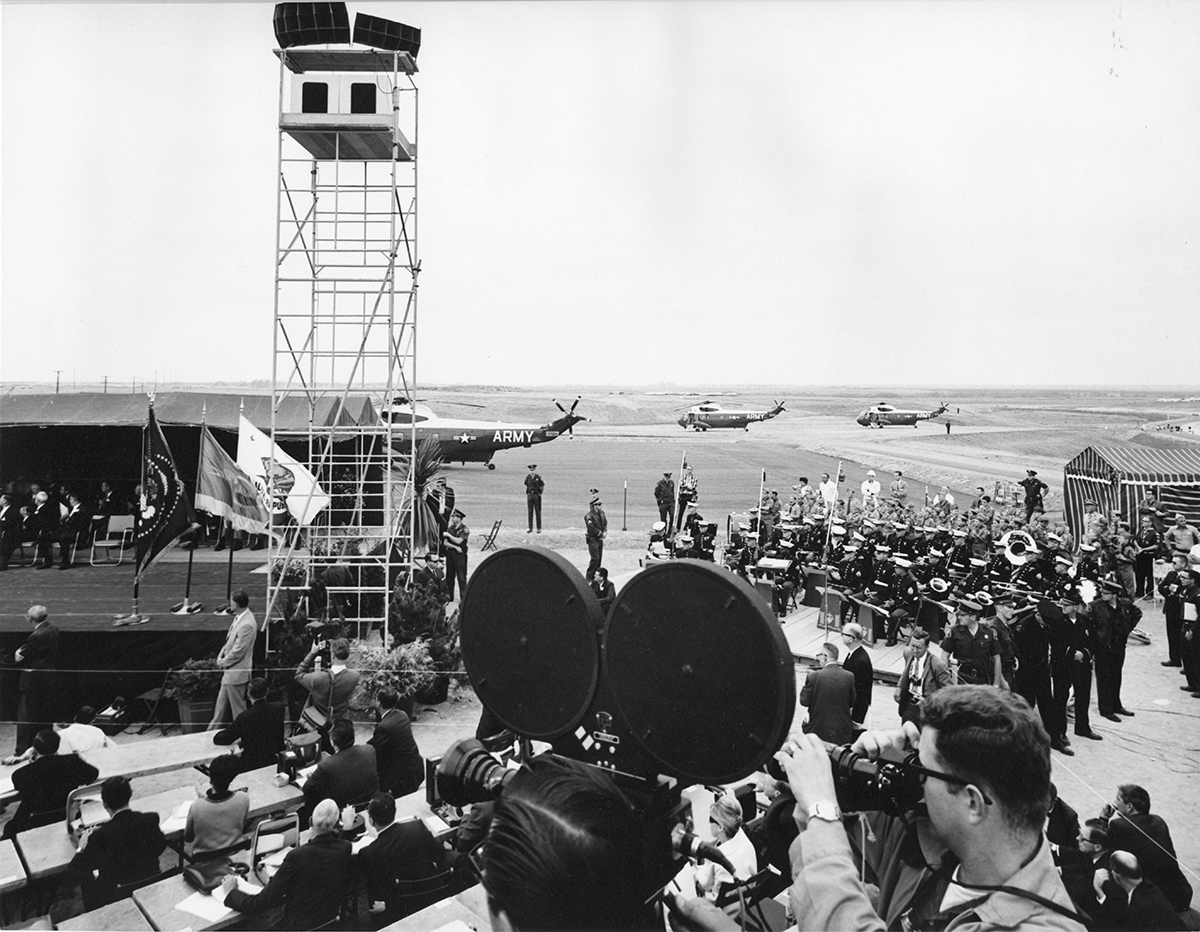 By Jack McCue '69
I am 84 years old now, but I can still remember UC Irvine's campus dedication. The bleachers were set up on the hills with a barbed wire fence all around them. Among the many notables in attendance were Joan Irvine and Gov. Edmund G. "Pat" Brown. Before long, a helicopter landed on the hill: It was President Lyndon B. Johnson.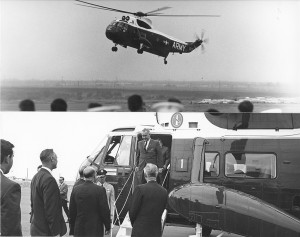 At the ceremony he said:
"There is a sense of urgency in California that translates good words into good deeds. Men have been talking about the importance of education in America ever since Thomas Jefferson said 'If you expect a nation to be ignorant and free, you expect what never was and never will be.' California is not just talking about education. You are doing something about it.'
"Education is a national need, and I want to assure you that as long as I am president, the education of your children is going to receive top priority by the men who lead your nation."
I was so thrilled to be a student at UCI. With the new buildings forming a circle around Aldrich Park, the campus felt like a wonderful place to be.
I was asked to be president of the alumni association from 1969-1970, and I thought it would be another experience to be enjoyed. Most of the enjoyment came from meeting a great bunch of people and learning from them. Watching the Irvine campus become stronger and better as an academic institution has been a thrill, especially from the perspective of having seen what were once rolling hills of grass.
It has been so pleasing to see the faculty, research and quality of the student body grow to today's standards. As a U.S. Marine veteran who served in the Korean War, it is also wonderful to hear about all the programs for student-veterans. I believe the most important thing we can do for our country is to make sure our children and citizens receive a good education.
I hope UCI never forgets how much it owes to Joan Irvine, Dan Aldrich and the great first faculty.
*Images provided by AS-061. University Communications photographs. Special Collections & Archives, the UCI Libraries, Irvine, California.