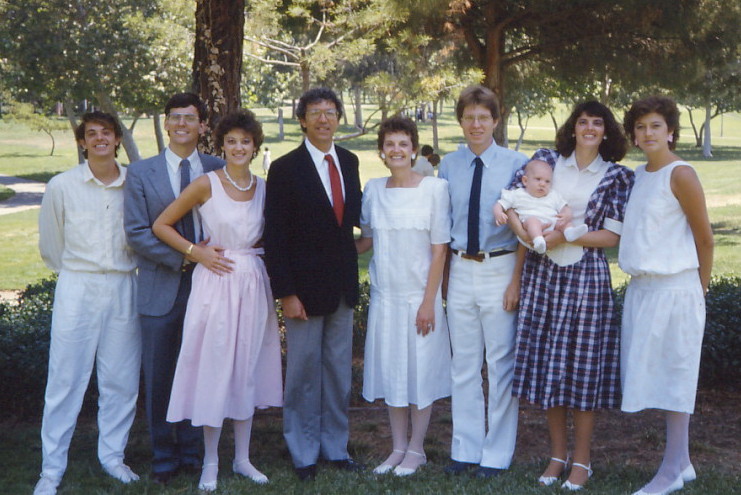 By Maria Ortega Kummer and Kevin Kummer
Alumna Maria Ortega Kummer '81 and Kevin Kummer share their experiences at UCI as a young, married couple in 1979, and their recent campus visit.
MARIA: The very first time I visited the UC Irvine campus, I felt a sense of "home" and that God was providing a special place for me to go to college. I applied that summer and was accepted as an undeclared major. Later I decided to major in social ecology, with a social behavior emphasis because I was interested in special education. I loved the breadth of the program, as I was able to take classes in pre-law, city planning, and urban environment. I especially appreciated the field study experiences, which allowed me to create a program at a local school to mentor Hispanic students and encourage them to attend college, and also to teach children with autism (which has been part of my vocation for the past 18 years in Iowa).
After my marriage in July 1979, before my junior year, my husband Kevin and I moved into our first home in the Verano Place apartment complex on the edge of campus. Kevin was a campus minister serving the student organization UCI InterVarsity Christian Fellowship (IVCF). We enjoyed our two years there with grad students, families, hippies who tried to farm, and international students. Coyotes used to wander the streets in the evening and on clear nights we could see the Milky Way and brilliant stars. We walked to campus and shopped across the street at Albertson's (usually at midnight!).
KEVIN: We had a wonderful time welcoming students into our apartment – it could be any time of day or night. We fed them, as they were always hungry! Maria would stock yogurt and cereal for them. My friend, who worked for the UCI Police Department and was part of IVCF, would drop by in the evenings around midnight. He would drive his police car close to our apartment, shine a light over to us if our lights were on, and we would flash our lights at him as a signal to come up.
MARIA: I flew from Iowa with my husband in January 2015 for the homecoming weekend festivities. We invited friends to homecoming. It was really fun, kind of nostalgic. The smell of the eucalyptus trees in Aldrich Park brought us back to memories of days 30 years earlier.
I'm very grateful for the many blessings and friendships UC Irvine has given our extended family over the past 38 years. May the next 50 years at UC Irvine bring continued opportunities for students, staff and faculty to learn, grow, and share their gifts with others, bringing healing, hope and vision to our world.
*Image provided by Maria Ortega Kummer