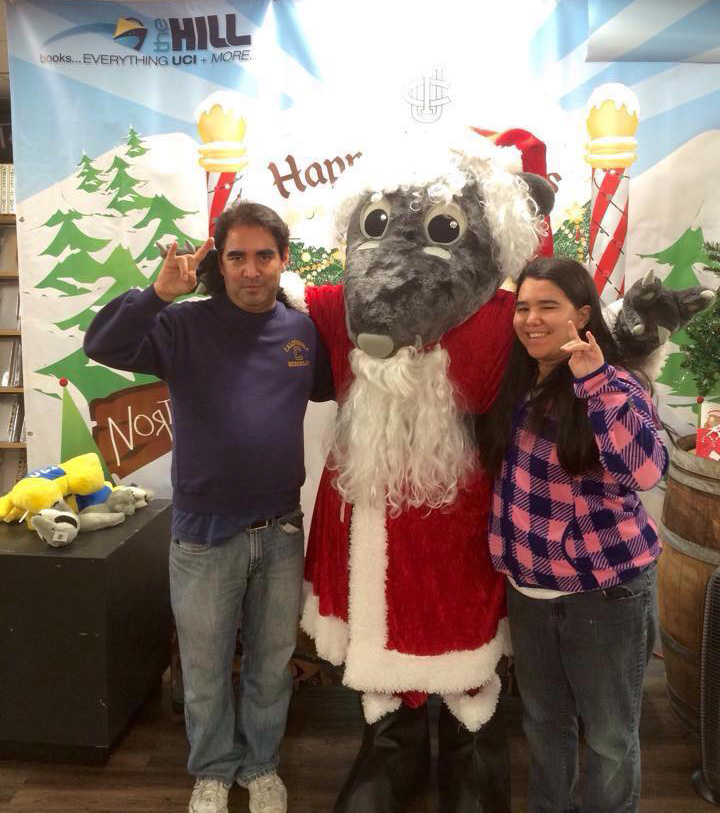 By Julie Perez '16
I have been going to UCI ever since I was a little kid. My dad, Jose Perez, is director of the Multimedia Resources Center at the Ayala Science Library and has worked on campus for 25 years. For as long as I can remember, he has taken me to events like Celebrate UCI and book fairs along Ring Mall. I always knew I wanted to be a UCI student someday.
When the time came to apply to colleges, UCI was at the top of my list. I was so nervous to check my email to see if I had been accepted. I clicked the link, opened the MyAdmission portal and was ecstatic to find out that I'd been admitted as a chemical engineering major! My family was so happy that I was going to attend UCI, particularly because it was so close to home.
I am very close with my family, especially my late grandmother Herminia. In 2007, she had been diagnosed with stage 4 ovarian cancer and inspired me to keep fighting for my dreams. I started UCI in fall 2011 and met a lot of new friends who helped me in hard times. Unfortunately, I didn't do too well and was put on academic contract. For personal reasons, I eventually withdrew with an honorable dismissal in spring 2012.
I was determined to return to UCI. I attended my local community college for two years. With the help and support of my friends and family, I got back into UCI.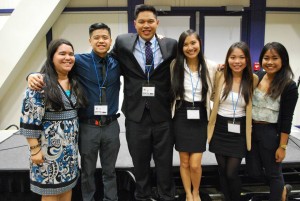 I was happy to have an opportunity to resume my education at UCI. Last fall, I got the best grades I had ever received: three A's and one B. I even made it onto the dean's honor list for the very first time. I couldn't have done it without my family and friends, my Alyansa ng mga Kababayan organization family, my choir family at St. Joachim Catholic Church, my music friends, my teachers, my parish and – most importantly – God, my strength!
Next year, I will graduate with a bachelor's in education sciences. I hope to go on to earn my master's in teaching and a credential to teach kindergarten or first grade. I've been surrounded by kids my entire life and volunteered in a kindergarten classroom this past year. It was a great experience.
Thank you, UCI, for providing my dad and me with numerous leadership opportunities and for giving me a quality education.
As Babe Ruth once said, "Never let the fear of striking out keep you from playing the game."
*Images provided by Julie Perez