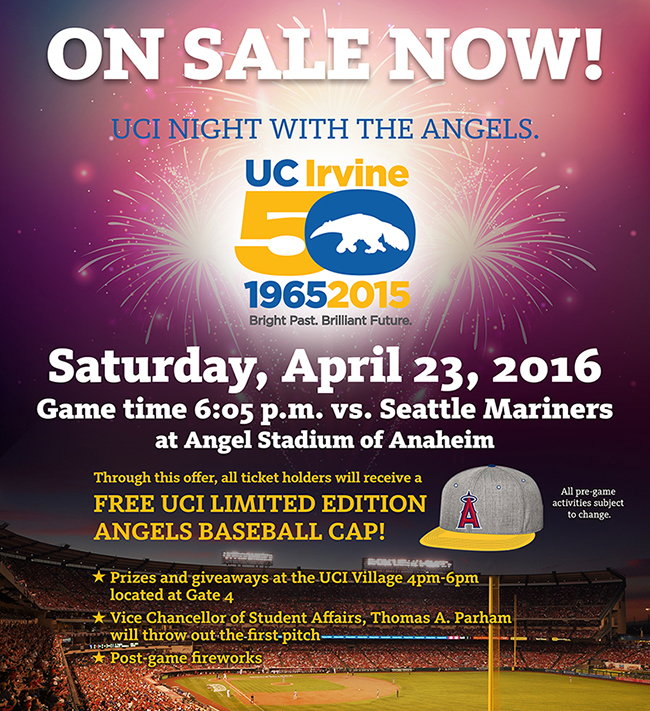 Apr 23, 2016
Join your fellow Anteaters at the ballpark for UCI Night with the Angels Saturday, April 23, at Angel Stadium of Anaheim. The Angels will take on the Seattle Mariners at 6:05 p.m. Prizes and giveaways at the UCI Village will take place 4-6 p.m. Watch Vice Chancellor of Student Affairs Thomas A. Parham throw out the first pitch and stay after the game for a spectacular fireworks show.
Tickets are available online through the Angels TicketMaster system at www.angels.com/uci. Please note that online purchases include a facility charge of $5 per ticket plus a service fee of $6.75 (on a $15 ticket) or $8.50 (on a $25 ticket).
Tickets purchased through this offer include a limited edition UCI-Angels baseball cap. Hats will not be available to those who purchase tickets outside of the UCI promotion.