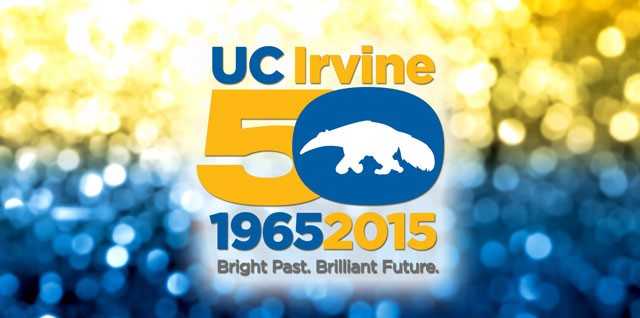 Jun 6, 2016
From President Barack Obama's commencement ceremony speech to the Festival of Discovery, UCI's 50th Anniversary has been filled with memorable moments. It's been a tremendous two years of giving back to our community, celebrating our past and building our brilliant future.
Join UCI as we mark the end of our 50th Anniversary commemoration at the grand finale celebration Monday, June 6. Attendees of the luncheon ceremony will enjoy music through the decades, a service opportunity, a raffle for 50th Anniversary memorabilia, and a special video presentation.
Event details
When: Noon – 1:30 p.m. Monday, June 6
Where: UCI Student Center, Pacific Ballroom
RSVP here.