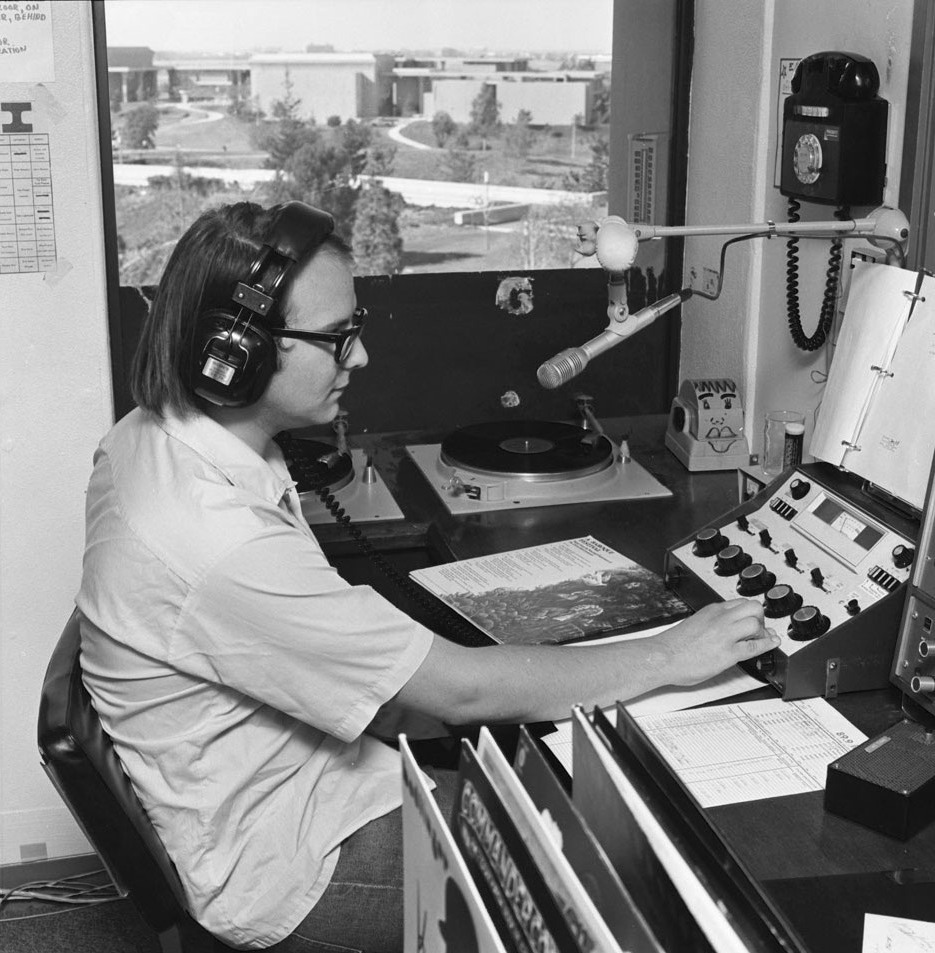 By Bill Lauer '69
While the first official broadcast on KUCI was in October 1969, the first radio broadcast on campus was years earlier. I know this because it was broadcast from my dorm room.
My roommate and I obtained approval and a small grant from the student council to start a radio station in 1967. We received a frequency from the FCC for a 5-watt station, bought some used equipment, and used a vacant dorm room in the Cuesta building in Mesa Court.
My roommate and I lived next door in Viento and spent long hours recording albums onto long-play reel-to-reel tapes so we didn't need to change them very often. But after a while, it became bothersome to keep running next door to change the tapes. We transferred the tape player to our dorm room by draping wire from the roof of Cuesta to Viento.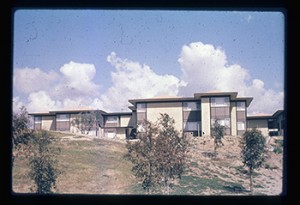 However, it wasn't long before the dorm managers became concerned about the wire hanging from the roof and told us to take it down. My roommate was pretty clever and found a way to use telephone wires for a new connection. Tampering with the telephone equipment was forbidden, but we went ahead and did it anyway.
It worked great until one day I came home from class to find a room full of police and other campus officials. After a few minutes of [me] stammering through interrogation, my roommate came in and did his best to deflect any serious punishment. In the end, we had to remove the telephone connection and agree not to do it again.
We later found out from the campus police that telephone operators could hear the music in their headphones. At first they didn't mind, but when the songs became repetitive, they complained.
I've always wondered how long we could have broadcast if only we'd had a more varied playlist.
*Images provided by AS-061. University Communications photographs. Special Collections & Archives, the UCI Libraries, Irvine, California.