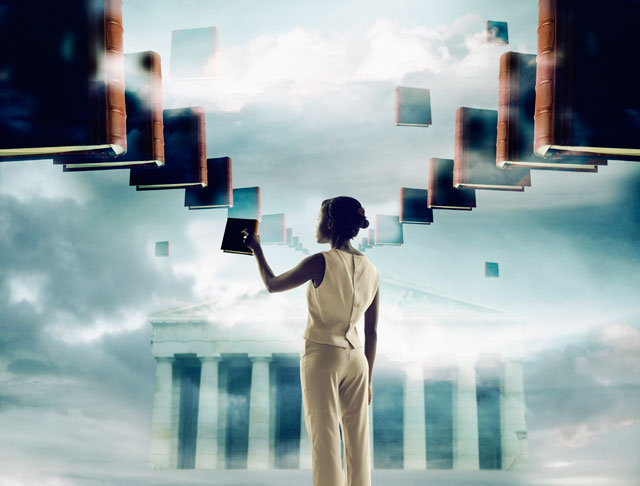 Feb 26, 2016
As the signature event of its 50th Anniversary Symposia, the University of California, Irvine is convening prominent national experts for a thought-provoking conversation on the future of the public university. What might a top research campus look like in 2065 as opposed to now or 1965? How will new governance, technology and funding models change our vision of university communities? Higher education leaders from across the U.S. join UCI Chancellor Howard Gillman to discuss issues that affect all of us and coming generations.
Event Details
The Future of Higher Education
Date: Friday, Feb. 26, 2016
Time: 1-4 p.m. Symposium/Reception
Location: Beckman Center of the National Academies of Sciences & Engineering (next to UCI), 100 Academy, Irvine, CA
(A map and directions to the Beckman Center are available here.)
Registration is now closed. If you would like to view the symposium online, please watch our Livestream broadcast on Feb. 26 at 1 p.m.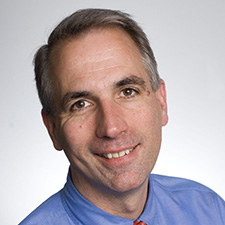 Moderator
Michael Riley, President and Editor-in-Chief, The Chronicle of Higher Education
Riley joined The Chronicle of Higher Education as CEO and editor-in-chief in 2013. He also oversees The Chronicle of Philanthropy and their websites. He has directed the expansion of traditional media outlets to include rapid online transformation. Riley was a Time magazine correspondent in Los Angeles, Boston, Washington and Atlanta. In a joint venture of Time and CNN, he created and ran one of the first national political websites. As editor of The Roanoke Times, Riley re-engineered the news department to focus on Internet strategy and foster online revenue. He was editorial director of Bloomberg Government and editor and senior vice president of Congressional Quarterly. Riley holds a master's degree from Harvard University's John F. Kennedy School of Government and was a Harvard Nieman Fellow.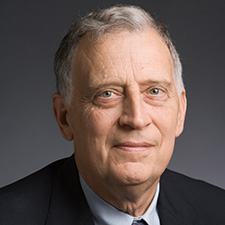 Panelists
Ralph Cicerone, President, National Academy of Sciences; Chair, National Research Council
Cicerone's research in atmospheric chemistry, climate change and energy has helped shape science and environmental policy at the highest levels nationally and globally. As chancellor of UCI from 1998 to 2005, he oversaw a rapid rise in its academic capabilities. Cicerone was founding chair of UCI's Department of Earth System Science and dean of the School of Physical Sciences. He has bachelor's, master's and doctoral degrees in electrical engineering from the Massachusetts Institute of Technology and the University of Illinois at Urbana-Champaign. In his early career, Cicerone was a research scientist and on the faculty of the University of Michigan and the Scripps Institution of Oceanography. From 1980 to 1989, he was a senior scientist and director of the Atmospheric Chemistry Division at the National Center for Atmospheric Research in Boulder, Colorado.
Howard Gillman, Chancellor, University of California, Irvine
Howard Gillman, Ph.D., became UC Irvine's sixth chancellor on Sept. 18, 2014. He had previously served as provost and executive vice chancellor since June 2013 and interim chancellor since July 1, 2014. An award-winning scholar and teacher, he has academic appointments in the departments of law, political science, and history. Among his books are The Constitution Besieged: The Rise and Demise of Lochner Era Police Powers Jurisprudence (Duke 1993), The Votes That Counted: How the Court Decided the 2000 Presidential Election (Chicago 2001), and American Constitutionalism (with Mark Graber and Keith Whittington). He has also co-edited two other volumes and authored more than 40 articles and book chapters. He has received many awards for his scholarship, and for teaching excellence and dedication to students.Prior to his appointment as provost and executive vice chancellor at UC Irvine, Dr. Gillman was a professor of political science, history, and law at the University of Southern California. From 2007 to 2012, he served as dean of the USC Dornsife College of Letters, Arts and Sciences.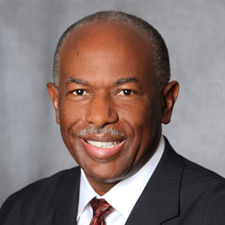 James E.K. Hildreth, President, Meharry Medical College
Dr. Hildreth, a nationally recognized biomedical researcher on HIV, AIDS and psoriasis, in 2015 became president and CEO of Meharry Medical College, the country's largest independent, historically black academic health sciences center. His current research focuses on the development of a vaginal microbicide to block HIV transmission in women. Hildreth has been a trailblazer in diversity in education and led efforts to engage churches and faith leaders in the fight against AIDS. He serves on the Harvard University Board of Overseers. Elected to the National Academy of Medicine in 2008, he has also received a National Institutes of Health award for scientists of exceptional creativity who use pioneering approaches to major biomedical or behavioral research challenges.  Hildreth was UC Davis' first African American dean, heading the College of Biological Sciences. He previously ran the Center for AIDS Health Disparities Research at Meharry. In 2002, he became the first African American in the Johns Hopkins University School of Medicine's 125-year history to be granted tenured professorship in the basic sciences. He earned an M.D. at Johns Hopkins, a Ph.D. in immunology at the University of Oxford and a B.S. in chemistry at Harvard.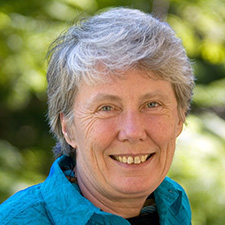 Maria Klawe, President, Harvey Mudd College

Klawe became Harvey Mudd College's fifth president in 2006. A renowned computer scientist and scholar, she is the first woman to lead the college. Klawe is a North American expert on diversity in science, technology, engineering and mathematics; gender and gaming; utilizing lessons from her own career in STEM industry and education. A fellow of the American Academy of Arts & Sciences, she was ranked 17th on Fortune's 2014 list of the World's 50 Greatest Leaders. Klawe is on the board of Broadcom and the nonprofits Math for America and EdReports.org. She was previously dean of engineering and professor of computer science at Princeton University and dean of science, vice president of student and academic services, and head of the computer science department at the University of British Columbia. Klawe spent eight years with IBM Research in California and two years at the University of Toronto. She received a Ph.D. and a bachelor's degree in mathematics from the University of Alberta.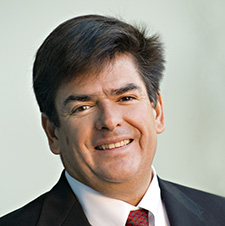 Welcoming Remarks
Enrique Lavernia, Provost and Executive Vice Chancellor, University of California, Irvine
Lavernia joined UCI as provost and executive vice chancellor in July 2015. He is former dean of the UC Davis College of Engineering, was a UCI faculty member from 1987 to 2002 and is a member of the National Academy of Engineering. In his new role, Lavernia is UCI's chief academic and operating officer, with primary responsibility for its teaching and research enterprise, including 12 schools, more than 30,000 students, nearly 3,000 faculty and 192 degree programs. Born in Cuba, Lavernia attended high school in Puerto Rico, then earned a bachelor's degree in solid mechanics at Brown University and a master's degree in metallurgy and a doctorate in materials engineering at the Massachusetts Institute of Technology. He maintains an active research laboratory.